Koslow built by Shinsuke Takizawa and Toshiyuki Osawa for the Born Free 6 2014 Show.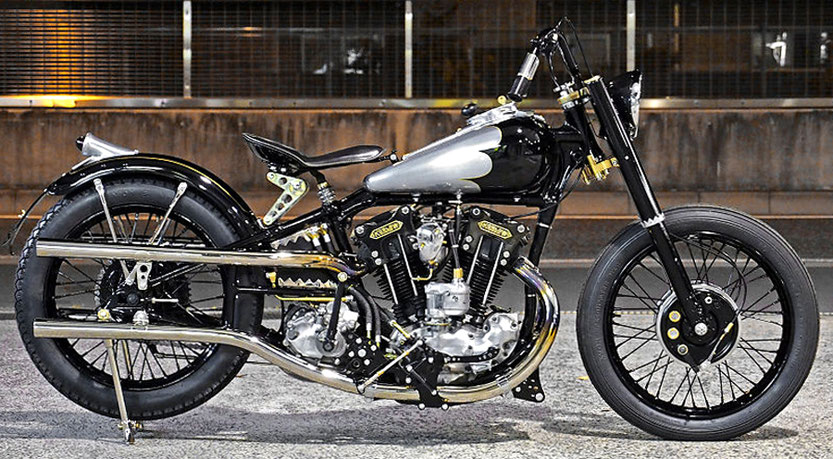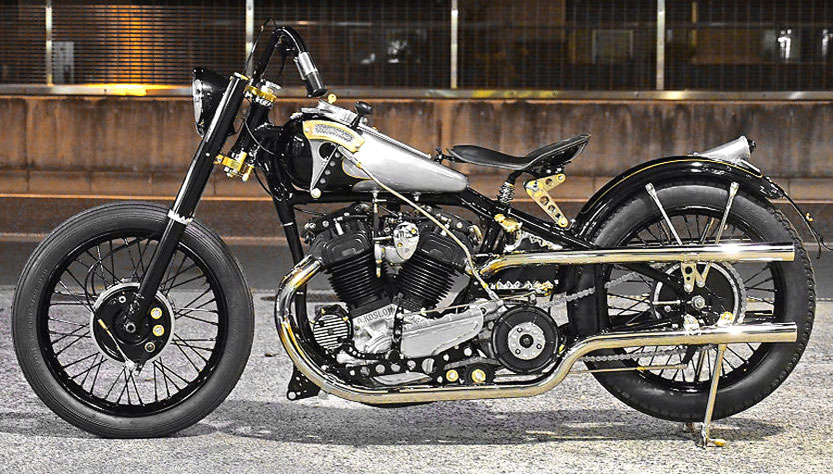 When in 1931 Ignaz Schwinn, the owner of Excelsior/Henderson Motorcycle Company in Chicago,
decided to shut down the business, one of his engineers named Andrew Koslow, an active hill
climber and owner of the closest franchise to the actual factory, had a plan.
At the time OHV Excelsior big Bertha hill climbers Gene Rhyne (Crocker future engineer) and
the legendary Joe Petrali utilized a twin port hemi head configuration. So, Andrew Koslow made
up a new set of castings using the Excelsior top end as inspiration, and converted the big
Flathead VL's to use in the then popular midget car racing.
Andrew Koslow ran his motorcycle shop through the 1930′s up until the early 1950′s but never
built a complete bike!