Designed by artist Grayson Perry and built by Battistini's to take (as an Art project) his favorite Teddy Bear (not joking, in a shrine at the back!) in 2010 for a trip to Germany . The bike is now in the British Museum. Here design became art literally.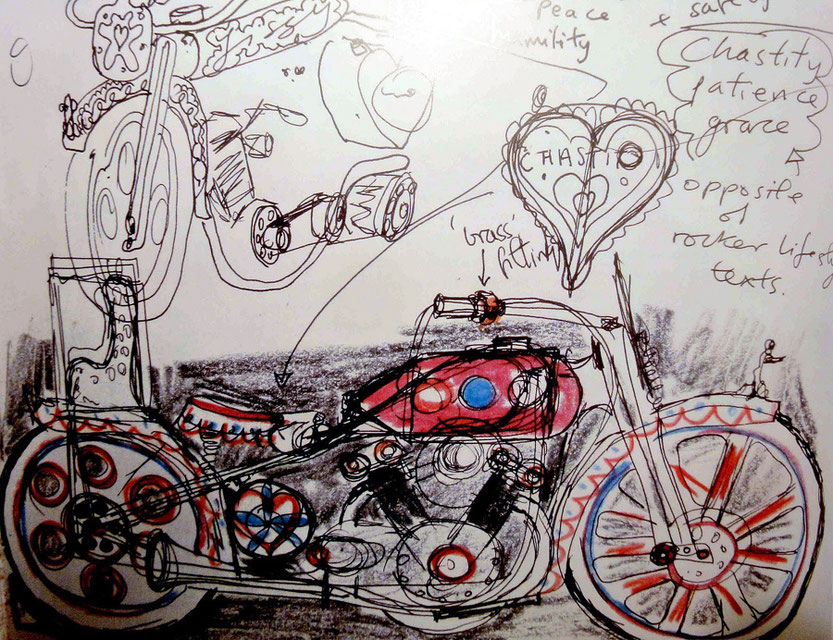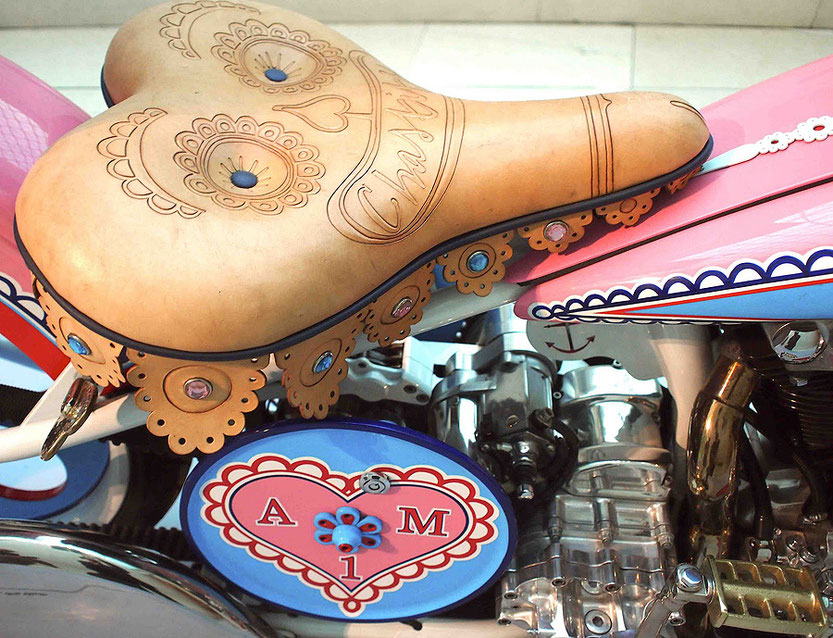 About 30 years ago Easyriders Magazine had an April Fools Issue every year. This was printed back to front to or the pin up girl was a skeleton or a fat lady etc!
This topic is my "April Fools Issue".