As I was allready contributing articles on HD Tech and custombike design to several European
magazines, I really wanted to do an article on the work of Zero Engineering. Kaz sended me a
disc with the photos he was going to put in the book, I sat in exctasy looking at the photos and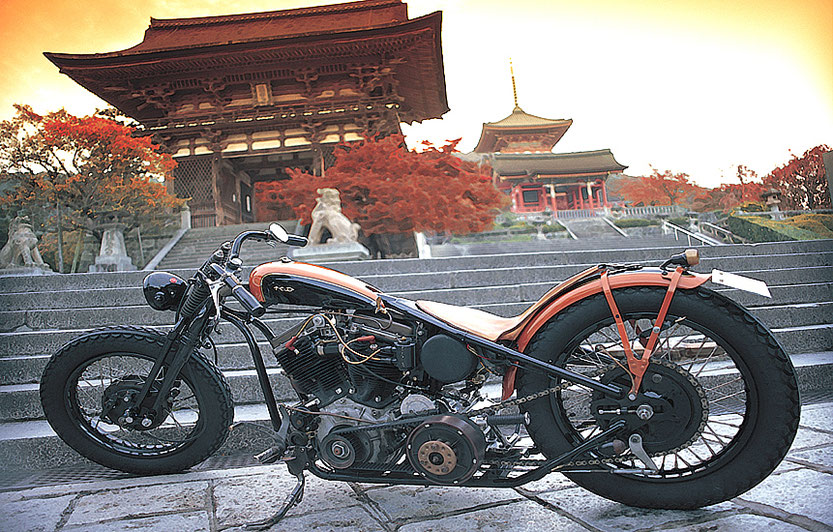 lay down the words. The article was published in aprox. a dozen different custombike magazines
in 2002/2003 and even graced the pages of USA magazine Easyriders in Jan 2004.
I was really happy I could help to spread the work of  Kimura and crew around the world.
Needless to say that the book: Zero Chopper Spirit "The Samurai Bikes From Far
East" was a best seller. Thanks again Kaz and Shinya for the inspiration.