In the early nineties VQ magazine (USA) had a special on Billy Westbrook, I stared at the pictures of this art deco sculpture for weeks. Everything flows in this bike! The parralel lines in the frame tubes/ rear shocks/ front fork.
Hard to see in these small pics are the art decoesque lines in the body work, and sculpted motor covers. The 50's style headlampcover and the
fantastic primer finish.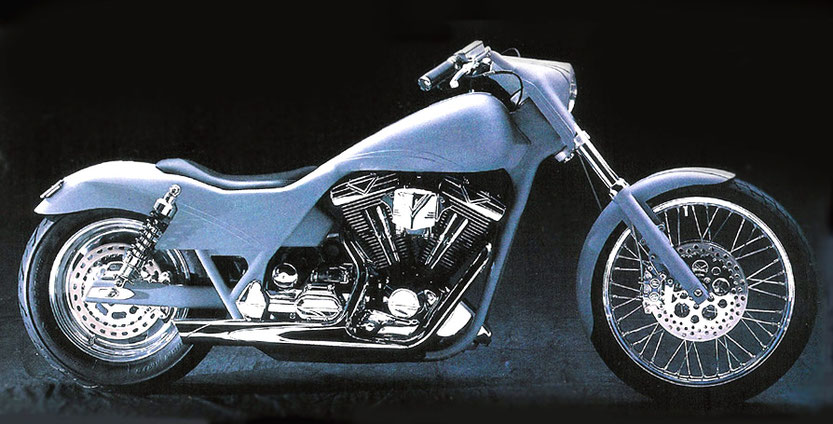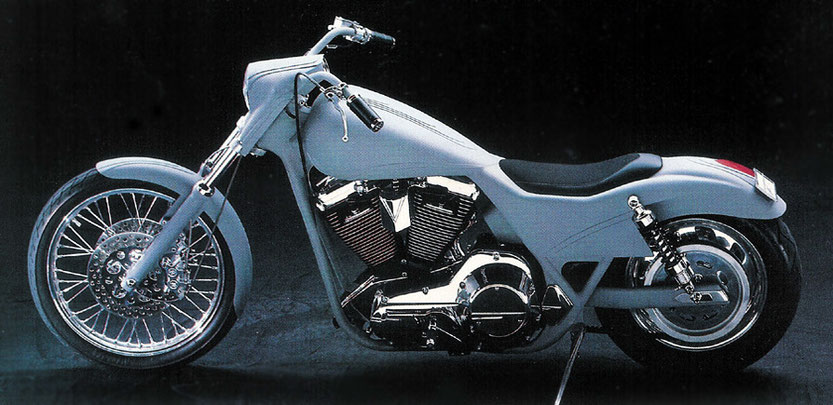 Here some more details (from another bike in the same flowing style) of his awesome craftmanship.